1. On the reports tab click new

2. Select which type(Unit or Unit Group). We typically recommend Unit group so that the report can be run on all units at a single time.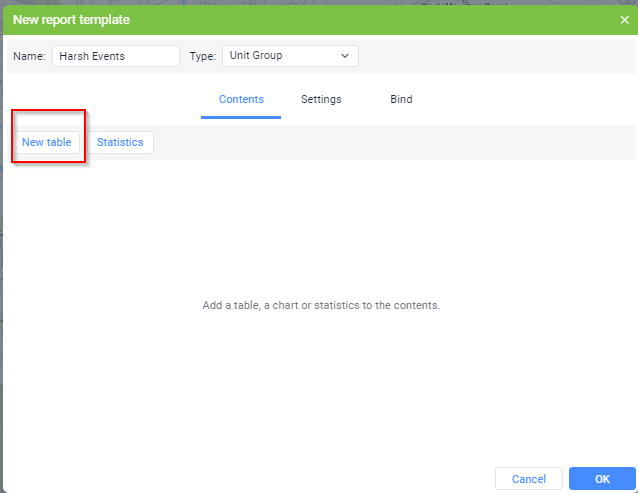 3. Click New Table and select Events type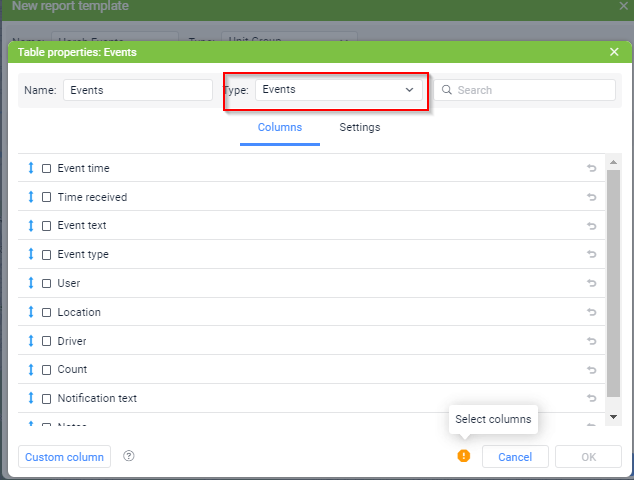 4. On the settings, scroll down and on the 'Interval filtration' add in *Harsh*. Check 'Detalization and' Total'

-If you would like only harsh braking then add *Harsh Braking*

-If you would like all the harsh events then add *Harsh*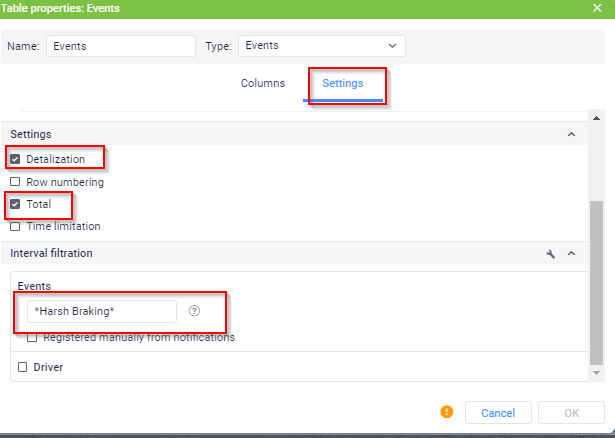 5. Go back to 'Columns' and select Event Time and Event text and location.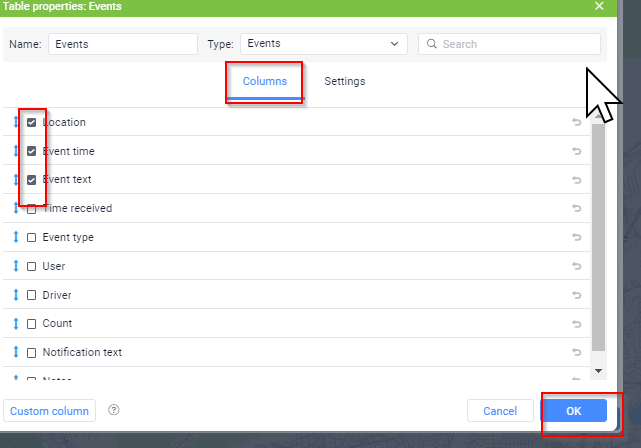 6. Click Ok. and a Harsh event report is created