MiFleet - How to Change Time zone and time settings
1. Click on your username on top right corner and click user settings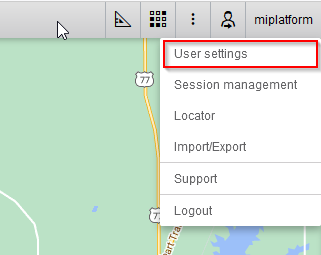 2. Adjust the following settings to the correct Time zone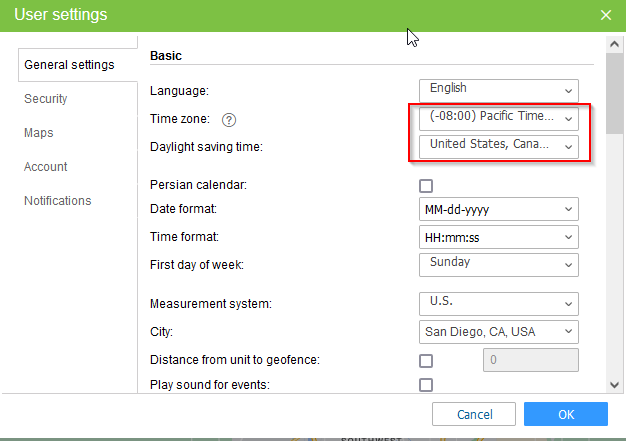 Related Articles

Autonomise Orgnization Settings

Organization To view/update Organization settings, navigate to User/Organization Organization This section contains basic organization settings. These settings can be updated and then saved by clicking 'Update Organization Details'. Commonly updated ...

Autonomise Alarm Settings

Alarm Details: See MiFleet Support for assistance Device Alarms: To view or edit Organization platform alarm settings, select the device type on the top right corner. Once selected, the current alarm settings for the device type will be displayed. ...

MiFleet - How to change a unit's name

1. Click on 'wrench' tool. 2. This window will pop up, change desired unit name

SurfSight - How to bulk edit event settings

Go to Events tab and click on the check-box right beside Devices then click 'EDIT SELECTED' The event settings will pop up, now all devices that are currently in the 'Devices' group will be changed on this window.

Autonomise Device Channel Settings

Device Channel Labels: In order to update the labels for video channels, locate the device type and click 'edit device' Select updated label from the drop down menu and click 'Save' Organization Emails: Incident Emails, Panic Button Alert Emails, ...